Who else remembers going to Sephora to restock just one makeup staple and coming home with at least 10 new products? Well, we all can. My last visit to Sephora was just to get a primer (Mac prep+prime fix $33) I'd been using for a while and was completely satisfied with the results until the gorgeous girl at makeup counter in Sephora introduced me to a new skin primer (unicorn essence $60) by an Indie brand (Farsali) with dual properties. It replenishes moistures, nourishes the skin, corrects radical damage and acts as great primer as well.
Normally I do not like experimenting with skin products (primer, foundation, and concealer) but I still bought this primer serum even though it was double the price of my regular primer. Now that I look back, it was the packaging that grabbed my attention. The rich purple and luxurious golden combined together gave a royal feel to the product; I couldn't resist buying as it hit a spot in my subconscious. I was spellbound by the clean design, excellent color choice and captivating graphics of the primary and secondary packaging. Makeup Consumers are more visual now, speaking for myself, I like to look at a product, touch it, and if it makes me happy I buy it, (I can be wrong and you can take it with a grain of salt). Packaging has become an important part of the whole experience.
After coming home, I found myself doing google search about the brand almost involuntarily. What other products it had, who owned it, how they started and made it to Sephora? It took me down a rabid hole on social media and within 20 minutes, I knew everything about the brand and felt so connected after reading the founder stories and now am a regular consumer of Farsali products. The primer I bought is really good, I have used it and it gives amazing results but it would've been all in vain if I didn't buy it in first place. The question is would I still have bought it if the packaging wasn't so captivating? And I can answer with a 100% certainty, No, I wouldn't have. The brand gained a loyal customer just because of the highly personalized and appealing packaging.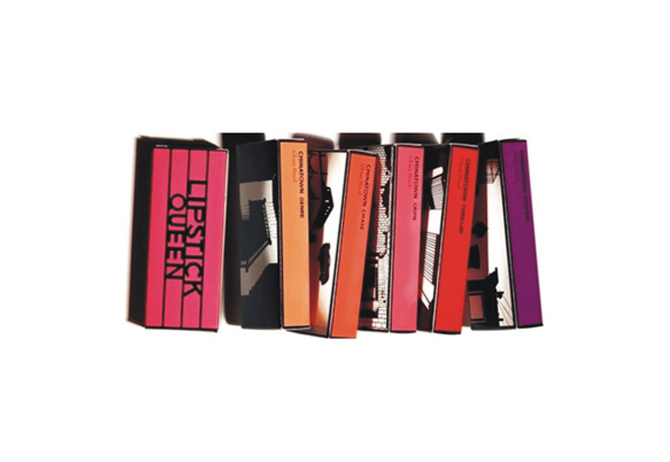 Independent brands have shown unstoppable growth in past decade. They comprise a huge part of cosmetics industry estimated around $550 billion. This fast-paced growth (almost 70%) in beauty industry is all thanks to new startups (indie brands). They have become so popular that bigger brands are acquiring indie brands to maintain the market share. Estee Lauder buying two faced and loreal acquiring NYX are prime examples of how indie brands are helping larger brands keep up with the required innovation. Indie brands are the future of cosmetics industry, without them the industry will be left just a fragment of what it is right now.
There are countless success stories of makeup startup brands who started out small and made it really big. Anastasia Beverley Hills, Huda beauty, Colorpop, morphe, Antonym, Milk and farsali are some of the independent brands that started out small but made it to Sephora and now are million dollar cosmetic empires. One may ask what is common among all these makeup brands (apart from them all being started from Social media)? Their highly personalized services and packaging. Huda beauty's first product was false eyelashes, and those captivating (almost Hypnotizing) eyes with shades of bronze on the packaging became brand image of their products. Emotive packaging was main idea behind brand identity of these brands and this is what helped them anchor in Industry.
New startup makeup brands can take example of these successful indie brands; how custom, personalized packaging helped them in achieving the status they have now. But for every one indie brand that makes it big, there are countless that never even get off the ground. The key strategy of makeup startups that achieve iconic indie status is innovation and personalization, both in products and packaging. Custom packaging creates brand identity, which comprises appeal, fame, value, functionality and ease of use of the products.
Most startup makeup Brands despite having a lot of potential and amazing products have lesser budget and fewer resources. They have to overcome many challenges; biggest being finding out retailers who sell desired quality material to manufacture the products. Second challenge for such smaller brands is sourcing quality ­packaging at an affordable price. Thorough research and asking a lot of questions is the key to find the best packaging company. Before making a deal you need to ask certain questions like do they sale in small batches, what are the minimum order quantities, are the packaging materials green? This will help develop a better understanding of what a company can deliver
Organic, compostable and cruelty free products and packaging can be USP for an Indie brand. Packaging having minimum global environmental impact is extremely popular with masses as everyone wants to consider themselves woke. A makeup startup is more likely to kick off sooner if it can succeed in developing attractive and viable packaging for their products.
The basic intake from all what I just explained is that Quality of product is what will help you retain a customer but it's the packaging that gets you a customer in the first place.