Great product and effective packaging are two things that make a lip balm brand successful. While your product should:
Be moisturizing
Natural
Be safe
Smell nice, and
Have natural color hues
There are some important elements to design effective packaging as well which are discussed further:
Note: the packaging trends discussed here are for indie and drugstore lip balms, not high-end products.
Bright colors:
There was a time when light shades for lip balm Boxes packaging were trending. Now times have changed and so are the preferences of consumers. Bright and exotic colors are very popular among lip balm consumers these days. Broaden the horizons of color choices for lip balm packaging. choose colors that would help your product stand out on the isle. Try not to use gradient packaging as it has a history of not yielding good results in retails setting.
Intriguing names:
Don't just stick to conventional fruity flavors and names for your lip balms. Think outside the box, try to come up with flavors and name striking to your target audience. Pick the name a then design the packaging around its theme.
Mint to bee (meant to be) flavor of EOS lip balms is a great example of how to brainstorm a catchy, dual meaning name for the product. The lip balm is mint flavored and the packaging is designed to match it; teal green. These names are instant attention grabbers in a retail setting.
Be innovative:
Be innovative and come with unique designs for your lip balm packaging Boxes. EOS is there to lead the way for innovative lip balm packaging. When the brand started, they were marketing their product to a target audience of females (21-29). These were working women and (most of them) used tote or large bags. It was very inconvenient to look for lip balms in these bags as lip balms usually have packaging similar to lipsticks. It was almost impossible to get the lip balm out of the back by just feeling with hands. EOS especially focused on this issue and came up with sphere packaging. This sphere could be easily spotted in the bag with several other makeup items.
Innovate but try not to go overboard with the modernization of the packaging.
Stay original:
I have mentioned EOS a couple of times in the article just to give hint in the right direction, not to copy or get inspiration from their packaging. Staying original while designing packaging is paramount if you want to positively differentiate your brand in the market. Come up with your original ideas, if you can't experiment with primary containers/tubes, try to explore innovative options in secondary packaging i.e. Custom printed Lip Balm Boxes.
Be transparent:
Transparency and honesty about your product i.e. ingredients, production process, etc. are extremely important. Mention
all the ingredients used in the lip balm
any warnings 
The product is vegan or not
if it's cruelty-free
Either the packaging is recyclable
if the material is biodegradable/compostable
the shelf life of your product
expiration date after opening
Keep it simple:
Don't eliminate the traditional element. If you want to target a wider segment of the target audience i.e. older people too, keep some of the traditional elements of packaging such as a guided rolling mechanism.
Channel Convenience:
While focusing on being innovative and trendy, don't forget that the convenience of the consumer should be your priority. If your packaging checks all other boxes but fails to provide portability and convenience to consumers your product will fail. EOS is a good example of combining innovation and convenience in Lip balm packaging. Their custom printed lip balm boxes are designed with precision to match the expectations of their target audience.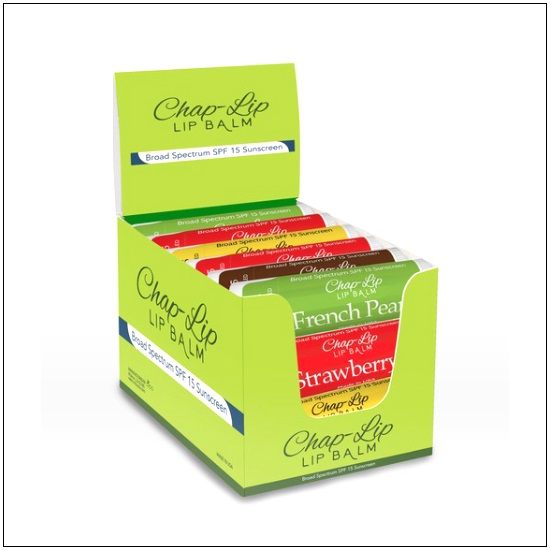 Describe the benefits of your products:
Lip balms with plumping benefits are a popular trend
Lip balms that can be used to prep, prime, and moisturize the lips before applying makeup are also in demand. 
People want just one compact, functional product that can cater to all their needs. It's not possible to add all elements in one product but there can be added benefits.
Lip balms with vitamin E, C, Hyaluronic acid, and collagen are very popular among women of the age group (29 to 40) as these lip balms prevent lipstick bleeding and make lips fuller.
Not related to packaging but try to invent your product before you start exploring packaging options.
Describe all unique, added benefits of your products to the customer comprehensively. If your lip balm serves more than one purpose, it can be USP for your brand, use it to your advantage for marketing and branding.
Conclusion:
Lip balm is one of the products that will forever remain in the mainstream regardless of time and era. To keep people interested in your product try the above-mentioned techniques for effective custom packaging.