Concealers and liquid foundations evolved in a shorter amount of time and within that short duration concealers have become a staple in almost every woman's everyday "Transformational process" (makeup routine). If you're a low maintenance individual like me then you know exactly what I'm talking about. Concealer is the magic spell that makes your dark circles and discoloration vanish under just a minute. We all know what the basic purpose of a concealer is lifting, lighting the under eye area and covering the blemishes, discoloration but there are many other factors that make a concealer product successful. For someone who has been using concealer for six years now (almost), there are few hits and misses about this product that I've observed (after using ample amount of brands).
Shade range is everything:
For all beauty brands who want to come up with a concealer line, having a wide range of shades should be the most important part of your product's advertising. Being inclusive creates a thoughtful image of your brand which is extremely important if you want to survive in industry. There have been brands who got cancelled just because they weren't inclusive enough. Tarte cosmetics is the most recent example, their concealer range wasn't inclusive of darker shades. They got called on twitter, social media and people stopped buying the product. Eventually the brand apologized and responded by adding more shades to their concealer line.
Light formula:
The liquid formula should not feel too tacky as most people apply concealer over foundation. It should be light enough to be layered over another product and must not crease or look cakey.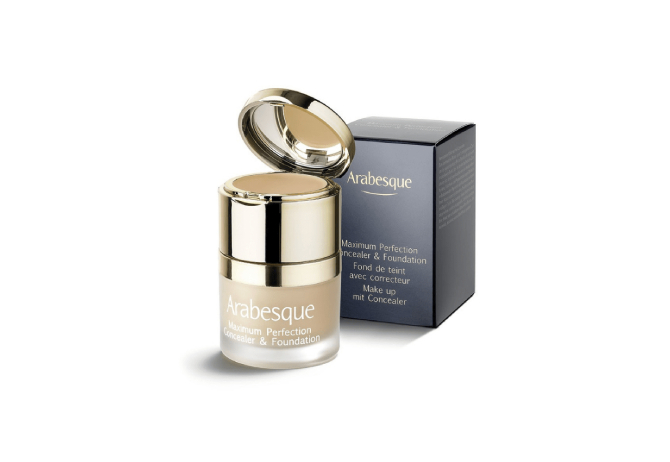 Ease of application:
A small amount should go a long way, concealers usually come in smaller sizes and if consumer have to use an extensive amount to get coverage, chances are they will switch to another brand. The ease of application counts a lot. Most concealers come with a dispenser head and you can blend them with a brush of beauty blender but brands like Maybelline fit me concealer came up with the idea of dispenser head with a built-in brush. The product is still a hit (there are some issues that I have discussed in physical aspects).
Packaging of concealer:
In cosmetics industry, design is everywhere. From primary packaging to secondary and tertiary packaging, there are countless applications of design. Now packaging design is not something that you just see in a given moment, it is much more than that.
All about experience:
Packaging of a concealer has everything to do with entire experience of using a particular brand (product or service). A glass container for primary packaging is most desirable with an easy dispenser head. Custom concealer boxes with brand logo and graphics are important to make your product look distinctive.
Information on the packaging:
Recently Lady Gaga launched her beauty line, the products are Ah-mazing but one thing that I found extremely unsettling was there was not enough information available on the box. It was just shade name and how amazing and flawless it will make my skin look but no information about the composition. No one wants to put a product on their face, they know nothing about. Giving proper information about product composition and shelf life makes your brand look more authentic.
Innovation:
Beauty industry is infatuated with craft. There is very small room for innovation in the concealer itself as the basic formula is almost same and brands have to follow FDA safety regulations. So where can the brands experiment and innovate? The answer is packaging. Brands are becoming more creative with packaging and that is a USP (unique selling point) for some of them, biggest example being Jeffree star cosmetics.
Visual and Physical aspects of packaging:
Packaging is like user interface of a concealer. It must have enhanced usability according to specifications required by the consumer. But being precise is the key here, before adding/enhancing a feature in packaging ask yourself:
What will be the added cost?
Is it worth it?
Is it valuable or is it just superfluous?
The answers might surprise you because while brainstorming for a packaging design you need to think about conditions and context of the product and target consumer.
Constraints:
When it comes to packaging, there are two main constraints brands have to deal with:
Budget
Budget is the biggest constraint for beauty products' packaging. Staying in budget to create packaging that delivers maximum satisfaction and is as pleasurable as possible. Some brands spend a lot more than intended on custom packaging and then end up going crazy with the up sale to fill that gap.
Personnel
Smaller setups have limited manpower and investing time and money in custom packaging becomes arduous. Some companies end up using stock packaging that can cause a big blow to your brands' credibility. The solution for this is outsourcing the packaging department for your brand. Color pop is a successful example of outsourcing the packaging for their products.
Amalgamation of things:
Packaging is a lifeless, mindless thing yet success of your product directly depends on it. It is a combination of physical and emotional aspects that facilitates a consumer's buying decision. Packaging is the driving force behind the emotional response that consumer will have about your product.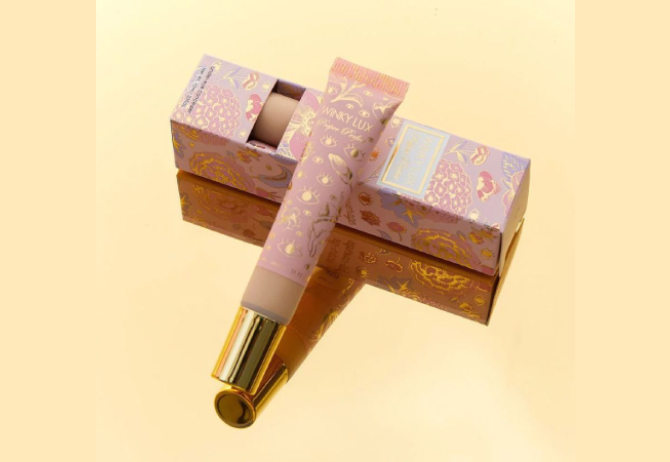 Crayola, a box of crayons eye shadow palette, Hershey's and kitkat make-up and now sailor moon makeup line are all examples of beauty brands using packaging (emotive) as the primary marketing tool. All of these things are associated with childhood of Millennials (the biggest target consumer for cosmetics), the packaging is used to evoke an emotional response and brands have been quite successful so far.
Conclusion:
Custom packaging is the biggest USP of any beauty brand, companies who don't invest in custom boxes for their concealers can't survive the heat of the market.