Bath bombs are colorful balls filled with fizz and bubbles used for luxury bathing. They are a bit expensive and only used by the selective community like the upper-middle or elite class. These people are very choosy and expect too much from each product they use. So as a bath bomb maker you must take care of both the production and the packaging product. The use of bath bomb packaging boxes can help you a lot in bringing value to the product. As well as its packing in many ways i.e.
Differentiate Your Products from the Competitors:
Many bath bomb brands are in the market despite being the fact that they have less clientage. So, it is important to stand different from the crowd in the market for letting customers know about your brand. Using custom boxes, you can have a different identity and worth of your brand easily. Because they allow you to incorporate your max creativity in the packaging. After doing a little research on how your competitors are presenting their product in the market you can decide on a little different one for yours. This will result in an increased number of customers for your brand leading your business to success.
Offer an Enhanced User Experience:
Creative packaging not only makes the box attractive but also gives the customer an enhanced user experience. It gives the feeling of excitement and joy at the same time. For example, if you have bought a bath bomb enclosed in a festive packing, you will remain curious to unbox it and take out the actual product. On the other hand, if you have found one in an ordinary packaging firstly you want to buy or in case you purchase, you won't have any special association with that. Bath Bomb Packaging Boxes can assist you in bringing distinctive boxing to your bath bombs for giving customers a good shopping experience and earning their lifetime vote for your brand.
Bring Uniqueness and Innovation:
As discussed earlier, bath bombs are one of the luxurious items that mean they are in the usage of upper-middle or elite class people. And, people belonging from both the classes demand uniqueness and innovation in the product and the covering. Using customized packaging for your exclusive bath bombs, you can bring the required innovation by imprinting colorful and captivating graphics on the boxes. For example, you can go with the illustration of fizz and bubbles or the images according to the fragrances of the bath bomb enclosed inside the box.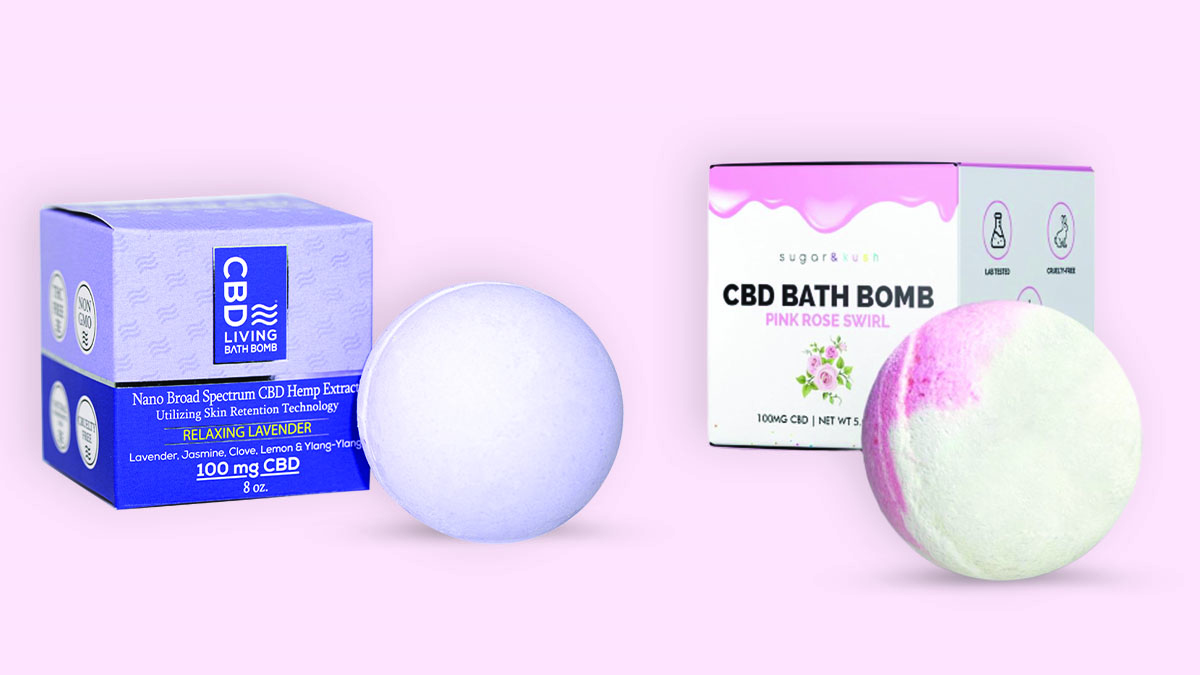 Ensure Damage Protection to your Delicate Bath Bombs:
Bath bombs are quite a sensitive product I.e. can easily break even due to little wrecks. Hence, it must be made sure to place them in protective packaging that retains their originality in the longer term. In such a case, custom cardboard bath bomb boxes are a perfect option. Because the cardboard material possesses a certain strength that makes it capable of resisting external wrecks and damages. This way the shelf life of your bath bomb increases and they get exposed to maximum eyes. Moreover, the cardboard boxes are also feasible for shipping bath bombs. Because they remain safe in the box, and customers receive them in a perfect form.
Packaging that Supports Green Campaign:
Products that come in eco flexible packaging are more preferable in the market these days. It is because the people are more likely to control the increasing land and water pollution ratio. Plastic and polythene packaging has a major contribution in contaminating the environment, therefore, they are no more in, now. Using custom packaging you are on the safe side because the material used in the making of these boxes is highly environment flexible. So, the packaging can be easily decomposed recycled, and reused after the finishing of the product.
Artistic Packaging On A low Budget:
Normally when it comes to festive packaging a concept of heavy budget automatically comes to mind. But with the customized bath bomb packaging boxes it is not the case. The reason is the availability of the material used in the making of these boxes at low rates. Moreover, when you order boxes in bulk from wholesale the packaging companies offer you maximum discounts with free shipping and free design support. This cuts down your packaging budget to almost half and you enjoy artistic packaging even with a low investment.